In Loving Memory of Dore Marika
May 5, 1989 -- January 23, 2004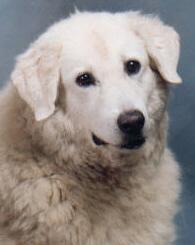 Good night, sweet princess,
And flights of angels sing thee to thy rest!


Dori was a sweet, gentle dog who was always ready to help others, both human and canine. While living in Atlanta, Dori was featured on CNN-TV and in a magazine story as she provided pet-facilitated therapy for children and the elderly.






She helped with many foster dogs through the years, both Kuvasz and other breeds.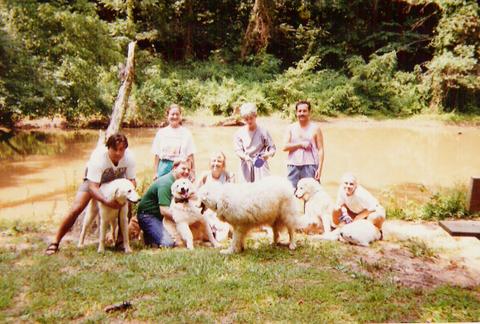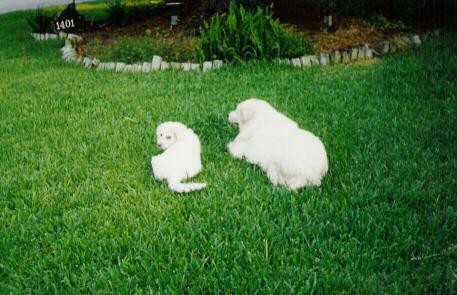 She helped raise money for the local animal shelter by participating in pet walks.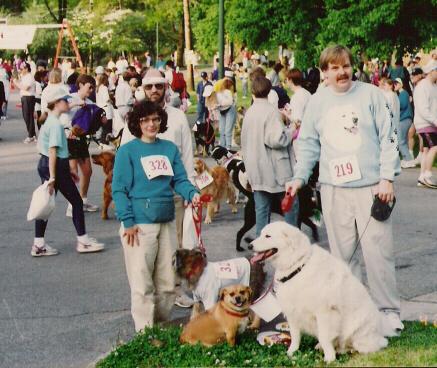 Dori, along with her family members Kodi the Kuvasz and Sam the Beagle-Pekingese mix, helped host the KFA Fun Match and sponsored shows weekend in Atlanta in October 1994.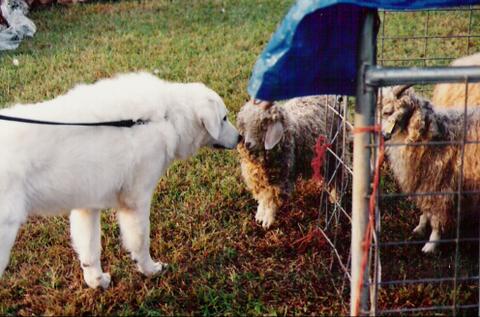 The following October, Dori helped organize "Kuvasz-stock ?95, 24 hours of peace, love and Kuvasz".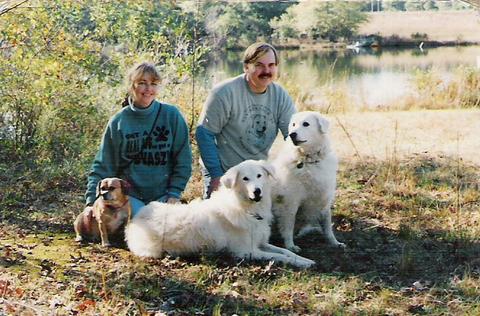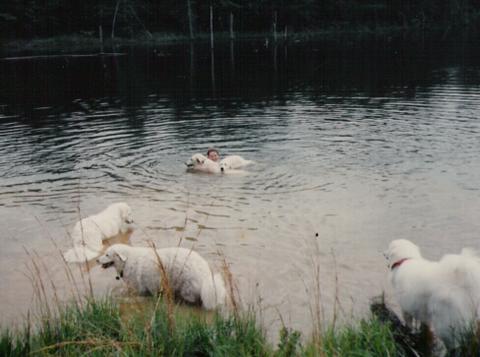 She was also a founding member of ARF, the Atlanta Recreation and Fun Club for Dogs.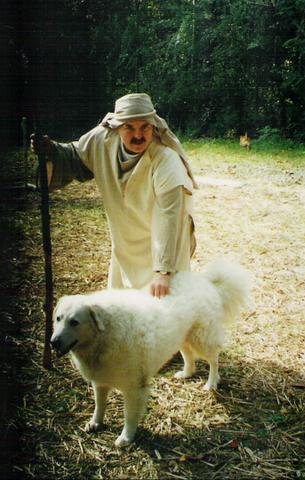 [Dori cleverly disguised as a sheep]


In her spare time, Dori attended dog camp in Vermont in 1991. The camp was featured on Charles Kuralt's show on CBS-TV, the show about the offbeat things Americans do.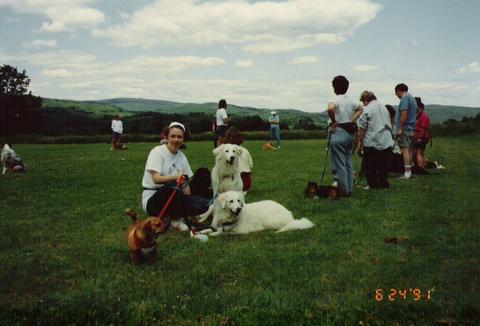 She even did some agility training before it became a mainstream canine sport. She is pictured in the slide show at a USDAA training seminar, handling the dog walk with aplomb.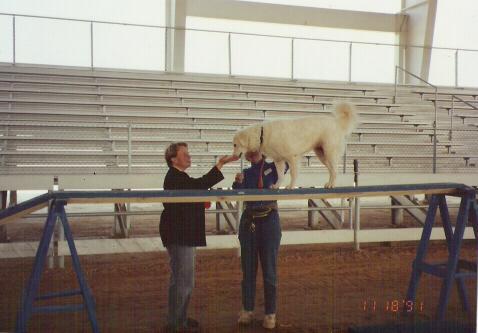 Dori visited with sled dogs in Minnesota in 1996 when we went dog-sledding. The temperatures that weekend were record-breaking lows for Minnesota-?60 degrees below zero?-but Dori's thick fur kept her nice and warm. Her only concession to the cold was wearing boots to protect the pads of her feet, which were accustomed to the warmth of Atlanta. In the slide show, she poses on frozen Lake Nokomis.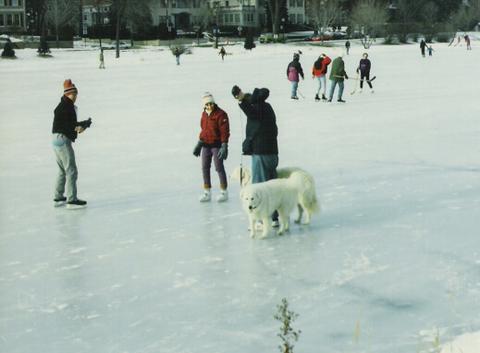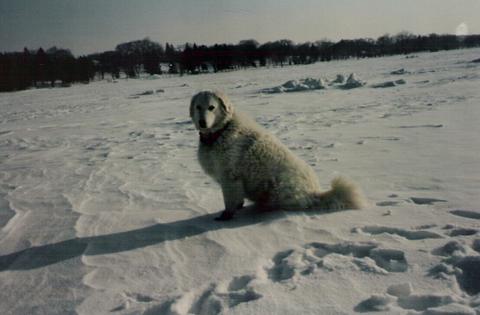 Dori retired to Florida in 1998 and continued to help with foster work, mentoring rescues for the local Great Pyrenees club.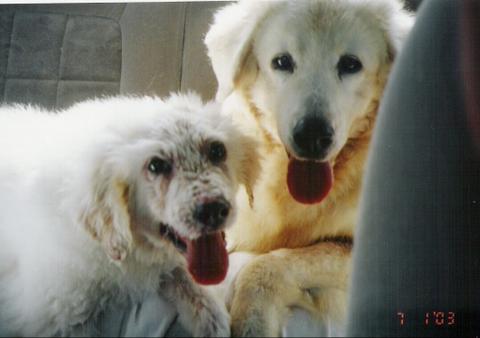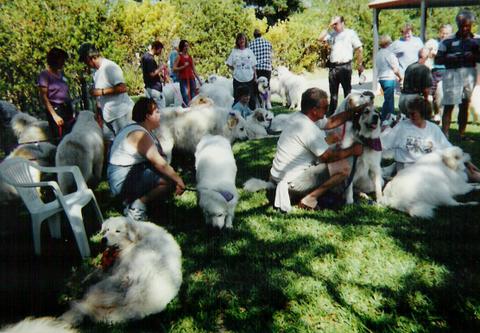 For fun, Dori basked in the sun, sand and surf of Pinellas County's dog beaches. Dori reported her findings on amyelf.com, dog parks.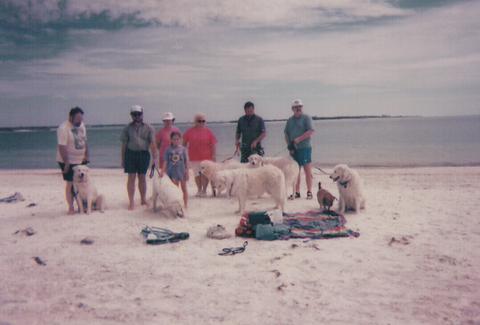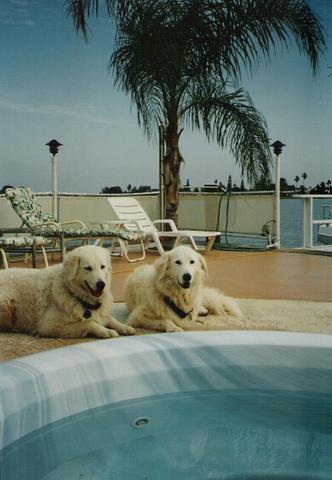 Dori died at home on January 23, 2004, with Steve and Amy by her side. She was 14 years, 8 months and 18 days old. She loved and was loved in life and in death.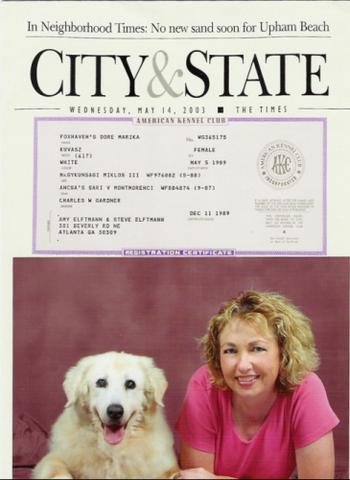 "Good night, sweet princess...."
Amy Elftmann
St. Petersburg, FL